WE HELP YOU BREAK THE SILENCE
Keating Wagner is an advocate for survivors of sexual abuse in churches, schools, athletics, and beyond. We know that sexual abuse and sexual misconduct are a national crisis. This aspect of our legal practice is focused on securing accountability and compensation for survivors.
YOUR RIGHTS IN COLORADO SEXUAL ABUSE CASES
Keating Wagner works with survivors and their families to uncover the truth about sexual abuse in our state. The Darkness to Light Foundation reports that a line is crossed every single day in our country with 1 in 10 children experiencing sexual abuse before they turn 18 years old.
Survivors of sexual abuse that occurred in Colorado have two new civil laws that broaden their rights:
Child Sexual Abuse in Colorado
There is often a blind spot when it comes to safety in situations that inherently involve trust, morality, and children. Places of worship, learning, and athletics are often breeding grounds for sexual predators who victimize our most innocent – small children.
The Colorado headlines have many familiar stories like these:
Colorado Schools Sexual Abuse. Sexual abuse and sexual misconduct are also found in many Colorado schools. In 2021, the Colorado Center for the Blind was investigated for more than a dozen incidents of sexual abuse lasting over two decades.
Colorado Sports Sexual Abuse. Colorado is home to many recreational and competitive sports. Unfortunately, sports and athletics are known to be hot spots for sexual abuse and misconduct.

Reports like this one from The Colorado Springs Gazette

help victims understand that they are not alone, and a broken athletic system has concealed the misconduct of adults for many years.
Colorado Daycare Sexual Abuse. There are childcare facilities found throughout our state to help support working parents with care for their school-aged children during the work week. Daycare facilities are found in gyms, hotels, and private homes. For some Colorado parents, daycare has proven to be a dangerous space for their young ones.

Cases such as this one from a Colorado Springs Sport and Athletic Club

are nightmares for the families of survivors involved and leave long-lasting emotional damage to innocent children.
If you or a family member has experienced abuse in a church, school, daycare, or athletic organization, it is important to trust the attorneys that you tell your story to. Keating Wagner is a law firm well known in the legal community as a safe and confidential space for people who have been hurt by others to come forward and tell their truth.
---
Advocates for Survivors and Their Families
Meet Attorney Zachary Warzel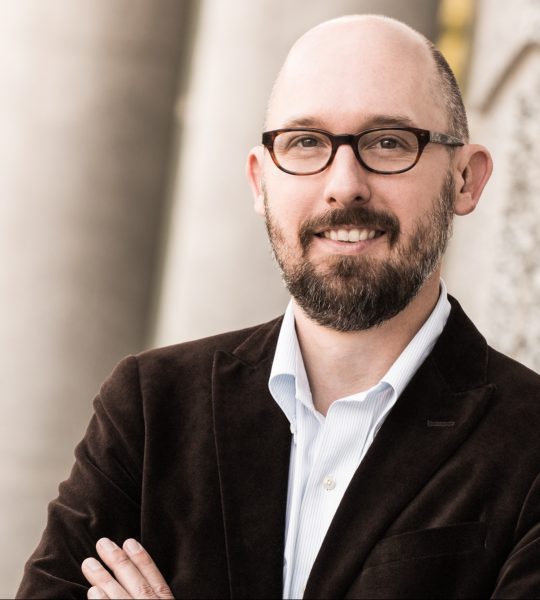 Colorado attorney

Zach Warzel

went to law school to protect others
In cases that involve childhood sexual abuse, Zach pursues legal responsibility for survivors through investigation, prosecution, and compensation. Over the course of his career, he has successfully represented dozens of sexual abuse survivors, including high-profile cases against religious organizations. He has been named a "Lawyer of the Year" by Best Lawyers in American (2018) and is known for securing not only legal victories for plaintiffs but also accountability from offenders. Survivors and their family members feel safe and protected by Zach's legal services. Through compassion and legal skill, he helps families break the silence of childhood sexual trauma and stand up for themselves in court.
Meet Attorney Deirdre E Ostrowski
Colorado attorney

Deirdre E. Ostrowki

is a tireless champion for her clients
Whether it's in the courtroom or in a settlement conference, Deirdre is singularly focused on the best outcome for each case she handles. Her experience includes nursing homes cases, traumatic brain injuries, product cases, pharmacy errors, trucking cases, and other personal injury claims. Deirdre was named as one of Law Week Colorado's Top Women Lawyers in 2014, and she was among the list of attorneys who won two of the top jury verdicts in the state in 2013. Deirdre was also selected as a Barrister's Best Litigator by Law Week Colorado in 2014. In addition, Deirdre's reputation has earned her a spot among the most successful lawyers in the state as a Rising Star on the 2013-2017 and a Super Lawyer from 2018-2020 Super Lawyers lists. Deirdre's hard work has paid off as she is now recognized as a top trial attorney in her field, not only by her peers but also by industry-leading publications.
Child Sexual Abuse in Colorado
Everyone's experience with childhood sexual assault is different. There is no right or wrong way to process something inappropriate that happened to you when you were a young person. The following is a brief list of the common terms and behaviors associated with childhood sexual assault and sexually inappropriate situations in Colorado court cases:
Abuse
Emotional Abuse
Harassment
Physical Abuse
Rape
Sexual Abuse
Sexual Advances
Sexual Comments
Sexual Gestures
Sexual Touching
Sexualized Materials and Visuals (such as pornography)
Stalking
Ready to Talk?
Complete our Contact Form for Free, Confidential Consultations
In Person, By Phone, By Zoom