Award Winning Trial Lawyers
Once in lifetime situations require once-in-a-lifetime representation.
Serious injuries can drastically change your life. Beyond the pain that you endure after this type of incident, you might find that you are no longer able to care for your loved ones, or it may be challenging or impossible to go back to work. Things that you used to be able to do may no longer be possible because of the injuries you sustained.
If you have been seriously injured in an accident that was not your fault, or if you have been hurt as a result of malpractice or negligence, then you might be entitled to compensation.  You have the right to seek justice for your financial losses, pain and suffering, and other damages. To ensure you are able to make the strongest case for yourself and what you have been through, hiring the right personal injury attorney is necessary.
At Keating Wagner Polidori Free, you'll find experienced and compassionate personal injury lawyers who can assess your case, advocate for you, and get you the compensation that you rightfully deserve. Call to speak to an experienced attorney at (303) 534-0401
Types of Personal Injury Cases
Keating Wagner represents people who have been seriously injured in the following types of cases and more:
Car Accidents
Trucking Accidents
Motorcycle Accidents
Bicycle Accidents
Pedestrian Accidents
Fire and Explosions
Wrongful Death
Premises Liability (including Slip and Fall)
Product Liability
Malpractice or Other Negligence
Construction Accidents
Skiing Collisions
Dog Bite Cases
Steps to Take After an Injury
If you have been seriously injured and it is not your fault, you should contact an experienced personal injury attorney as soon as possible.  A personal injury attorney can help you throughout the claims process from the very beginning.  After a serious injury, you may have to complete an incident report or a similar form to document the incident and provide notice to the person who caused your injury.  There may be deadlines for you to provide notice or make a claim, so time can be of the essence.  You will also want to report the incident to any insurance companies that may provide coverage for the incident.  Depending on how you were injured and the extent of your injuries, you may even be contacted by the District Attorney's Office in the county where the incident occurred.  A personal injury attorney can handle or guide you through these matters and more. 
In addition, it can be beneficial for an attorney to understand your case from very early on.  To fully understand your case, your attorney will want to know what your rehabilitation and your road to recovery looks like.  Furthermore, engaging an attorney early in the process allows the attorney to assess any issues that may arise in your case.  If your incident involves any of the following, you should contact an experienced personal injury attorney right away:
You suffered serious or catastrophic injuries.
A family member or loved one was fatally injured.
You were not the only person injured as a result of the incident. (When more than one person is injured, there may be several injury claims made, and those claims may "compete" for insurance coverage.)
You might be partially at fault for the incident and your injuries.
It is not clear who is at fault for your injuries, and/or multiple parties may share responsibility.
If any of the above applies to your case, Keating Wagner can help.
What Keating Wagner Can Do For You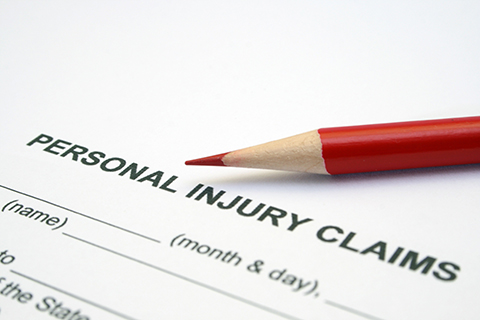 Keating Wagner Polidori Free's personal injury attorneys are some of the most respected plaintiff advocates in Colorado. We have unparalleled success in and out of the courtroom in catastrophic and complex cases. Our team has litigated cases against Fortune 500 companies. We secured a $40 million judgment against Qwest for Xcel lineman Andy Blood. We obtained the largest verdict in Colorado federal district court in a product liability case against Ford. We also received the largest personal injury verdict in Arapahoe County in a case involving the drowning of a teenager at a pool. Keating Wagner's results are not standard because our firm is not standard. We do not have a volume-based business plan. Our personal injury lawyers carefully review each prospective case, and we limit the number of cases we accept for representation. We do this so we can give each client the attention that they deserve. At Keating Wagner, you get a team, and when you have questions about your case, you will talk to a lawyer. Our personal injury attorneys are award-winning. We have consistently been recognized by Colorado Super Lawyers, Best Lawyers in America, and Law Week Colorado. We will work with you to understand the intricacies of your case and your life. At Keating Wagner, we apply advanced trial methods. We use technology to teach and educate insurance companies, courts, and juries about your case. We employ medical modeling, animation, and, in the appropriate cases, prelitigation videos to show the reality of your injuries. At Keating Wagner, we tell your story, and we are committed to getting you the compensation you rightfully deserve.
Types of Settlements You Can Expect
Calculating the compensation you deserve to receive as a result of a serious injury can be a complex process. You have to account for past, current, as well as future damages. Your damages may include past, current, and future medical expenses; lost wages or loss of earning capacity; out-of-pocket losses; pain and suffering, loss of enjoyment of life, and other non-economic damages; and damages for physical impairment and disfigurement. At Keating Wagner Polidori Free, we have extensive experience in dealing with serious personal injury cases and lawsuits. We know how to fight for the settlement you're entitled to, and our goal is to get you the accountability and justice you deserve.
While some cases might settle outside of the courtroom, not all do. If you are not satisfied with the settlement you are offered, you can take your case to court with the help of Keating Wagner's experienced and reliable legal team.
Keating Wagner named a Tier 1 Colorado "Best Law Firm" in Plaintiffs' Personal Injury Litigation and Product Liability Litigation by U.S. News – Best Lawyers® in 2022
Contact Us
If you or a loved one has been seriously injured, contact the personal injury experts at Keating Wagner Polidori Free at (303) 534-0401. Initial consultations are free and confidential, and if you move forward with our firm, we handle personal injury matters on a contingency basis. You can choose how to meet with us: by phone, by video conference, or come to our office and meet with us in person.