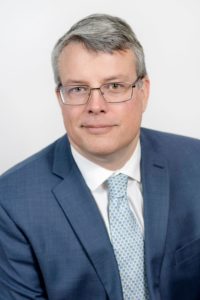 Ross Pulkrabek
Aaron Goldhamer
Keating Wagner is a top choice in Colorado for business litigation. Well-known trial lawyers Ross Pulkrabek and Aaron Goldhamer prosecute civil claims involving a range of issues including business torts, business divorce, and fraudulent conveyance.
The trial lawyers of Keating Wagner have recovered hundreds of millions of dollars and secured more than 60 settlements and verdicts in excess of $1 million.
They are "the lawyers" that other lawyers refer plaintiff cases to. The firm's plaintiff-focused business litigation consultations are confidential and always free of charge.   If you are looking for counsel involving your business dispute or business issue, please call (303) 534-0401 today.
Colorado Business
Divorce Lawyers
Middle market businesses fail for many reasons and some of the top challenges they face can include partner and LLC member disputes and breach of fiduciary duty. Business owners with a future to protect, call Keating Wagner for representation. The firm has unmatched experience in the dissolution of businesses and severing business relationships.
Colorado Business
Torts Representation
Keating Wagner lawyers help right wrongs through their business tort work. This area of practice includes the prosecution of civil claims related to issues such as breach of contract, misrepresentation, misappropriation of trade secrets, and fraud. These economic torts can be inherently complex in nature, and Ross Pulkrabek and Aaron Goldhamer get great results prosecuting these claims.
Fraudulent Conveyance and
Hidden Asset
Money isn't always just paper and Keating Wagner's business litigation team knows where to find hidden assets. Attorneys Ross Pulkrabek and Aaron Goldhamer work with businesspeople and even other law firms to reveal the location of concealed assets. This can be especially important in cases with large judgments that need to be collected.
Business Litigation Practice Areas:
Corporate fraud
Trade secret theft
Unfair competition
Employee dishonesty and embezzlement
Partnership and shareholder disputes
Interference with business relationships
Securities litigation
Real estate litigation
Contract disputes
Fraudulent transfers and concealment of assets