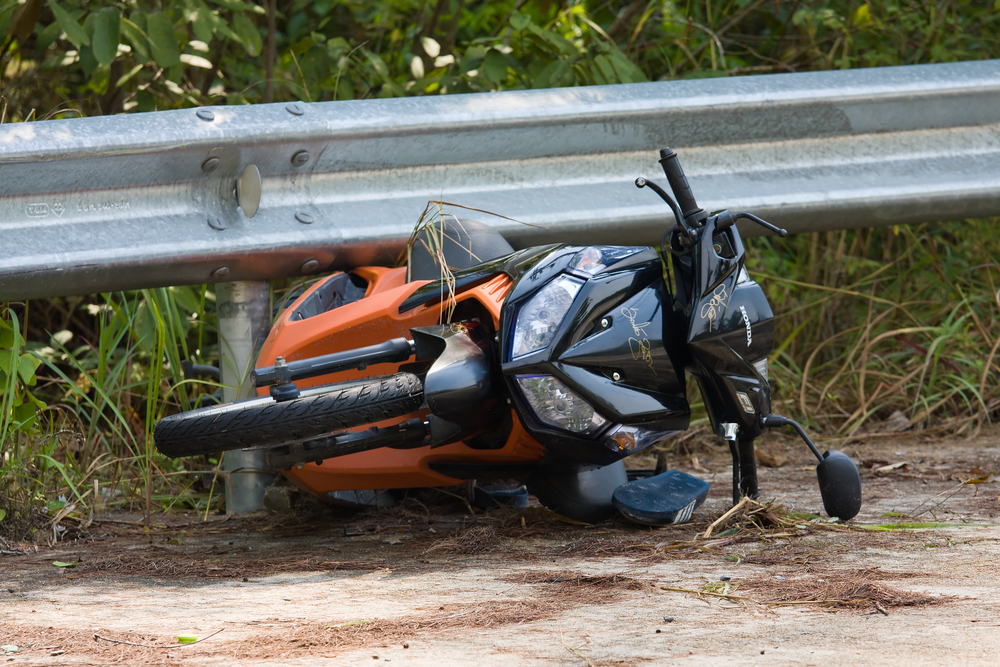 During the beautiful summer months in Colorado, there are more motorcycles on the road and you're more likely to get hurt in a collision. During the summer, more motorcycle crashes leave victims with serious consequences.
During this summer especially, the National Highway Transportation Safety Administration (NHTSA) and the attorneys at Keating Wagner want all motorists to remember that safe driving and riding practices will help decrease the number of motorcycle fatalities and injuries on our nation's highways and right here in Colorado.
Motorcycle Crash Statistics
In 2020 alone, 5,579 motorcyclists lost their lives in traffic crashes across the U.S., an 11 percent increase from 2019 (5,044). During the same year, an estimated 82,528 motorcyclists suffered an injury, representing a two percent decrease from the 83,814 motorcyclists injured in crashes in 2019. Out of all highway fatalities in 2020, motorcyclist fatalities accounted for 14 percent.
Even more alarming is that in 2020, per vehicle mile traveled, motorcyclists were about 28 times more likely than passenger vehicle occupants to suffer fatal injuries in a motor vehicle crashand were four times more likely to be injured.
Statistics show that motorcyclists in Colorado are also more likely to suffer injuries or lose their lives in crashes. For example, nearly 150 motorcyclists were killed in Colorado crashes in 2022, representing 20 percent of Colorado's total traffic fatalities and only three percent of the state's vehicle registrations. So far, in 2023, motorcycle deaths are down 22 percent compared to this time last year.
In 2022, the counties with the most motorcycle deaths were:
El Paso (25)
Jefferson (19)
Adams (12)
Denver (12)
Arapahoe (11)
Common Motorcycle Crash Injuries
Motorcycles leave riders more exposed to the open road and elements than passenger vehicles. As such, the possible injuries they can sustain in an accident are often quite severe. Common motorcycle accident injuries include:
Road rash
Soft tissue injuries
Whiplash
Broken bones
Spinal cord injuries (SCI)
Traumatic brain injuries (TBI)
Contusions and deep lacerations
Facial and dental injuries
Internal injuries
Post-traumatic stress disorder (PTSD)
Motorcycle Crash Expenses
While in some cases totaling a motorcycle may not be as costly as totaling a passenger vehicle, it can be just as expensive, if not more, when it comes to medical bills and lost wages. However, since injuries from motorcycle crashes can be quite severe, those who survive a collision may need significant time off work and extensive medical care and rehabilitation services.
If you were in a motorcycle crash that may have involved the fault of another driver or party, an experienced Colorado motorcycle crash attorney can help you pursue compensation for these expenses. In addition to lost wages, your recovery  from motorcycle crashes might include the following:
Ambulance bills
Emergency room visits
Hospital admissions
Surgery
Prescriptions and over-the-counter medications
Medical device equipment or rental
Doctor or medical specialist appointments
Physical and mental pain and suffering
Physical impairment
Injured in a Motorcycle Crash? Our Colorado Motorcycle Crash Attorneys are Here for You
At Keating Wagner, we know how much motorcycle crashes can change your life for the worse. While we can't turn back time, we can and will support you and help you navigate this difficult process. We can seek full and fair compensation for your injuries on your behalf.
We offer free initial personal injury consultations with experienced Colorado lawyers. Call us at 303-534-0401 or contact us online today to schedule yours.