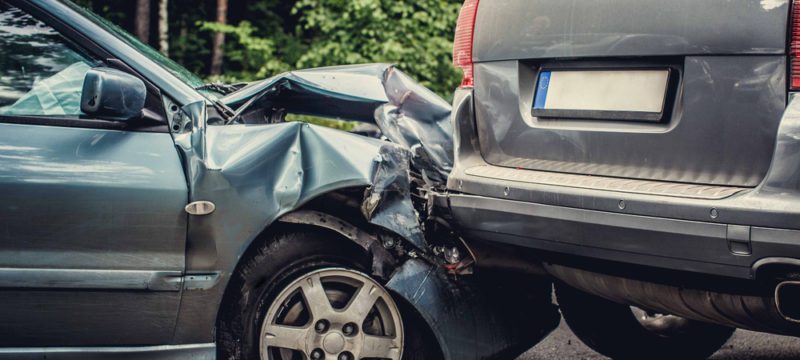 Uninsured/underinsured (UM/UIM) motorist insurance protects you if you are hit by a driver who is not carrying enough insurance. There are several ways this could happen. Sometimes drivers are involved with a hit-and-run driver who flees the scene after a crash. Other times, the other driver's insurance has lapsed, or they're carrying insurance coverage that is simply too little to cover the damage.
Did you know that the minimum required auto insurance in Colorado is only $25,000? Oftentimes, this amount is grossly inadequate to cover all of the damages. This is where your own UM/UIM coverage can help.
If you have UM/UIM insurance, you can file a claim with your own insurance company, and the insurer should cover the damages that the other driver's insurance company did not. It's important to note that this coverage only covers you; it will not pay for damage to the other driver's vehicle or injuries they sustained.
UM/UIM Coverage Is Optional in Colorado, But You Shouldn't Skip It
In Colorado, insurance companies are required to offer UM/UIM insurance, but drivers are not required to carry it. Many insurance companies do not emphasize that this benefit is available, so some drivers do not know its importance until it is too late.
When choosing insurance, it's a good idea to make sure that you are fully insured. This means obtaining UM/UIM coverage, which helps protect you and the family members in your household if the unexpected occurs. Without proper coverage, your insurance claim payouts are very limited.
UM/UIM Coverage Limits in Colorado
Under Colorado law, insurance companies must offer you UM/UIM coverage in an amount equal to your current level of liability coverage for bodily injury. Review your insurance policy to see your coverage limits. If you have this coverage, it can impact your insurance claim payouts if an accident happens.
Filing a Claim When an Insurance Company Is Acting in Bad Faith
If your insurance company does not make good on your UM/UIM coverage, it may be possible to take legal action. You may be eligible to file a bad faith insurance claim, as well as filing a claim for breach of contract.
There are many situations in which a bad faith insurance claim may be possible:
Your insurance company denied your claim
Your insurance company made an unreasonably low offer
Your insurance company unreasonably delayed payment
If you suspect that your insurance company is acting in bad faith, contact an attorney who has experience handling those claims. Your attorney can examine your policy and communications with your insurance company to help you understand whether you have a case.
Contact an Attorney with Insurance Litigation Experience
To talk with a lawyer at our Denver law firm about your options after a collision caused by an uninsured or underinsured driver, call us at 303-534-0401 or send us a message. Consultations are free and confidential. We can help you move forward after another driver causes you harm and also take action if your insurer acts in bad faith or if you have questions about insurance claim payouts in Colorado claims.