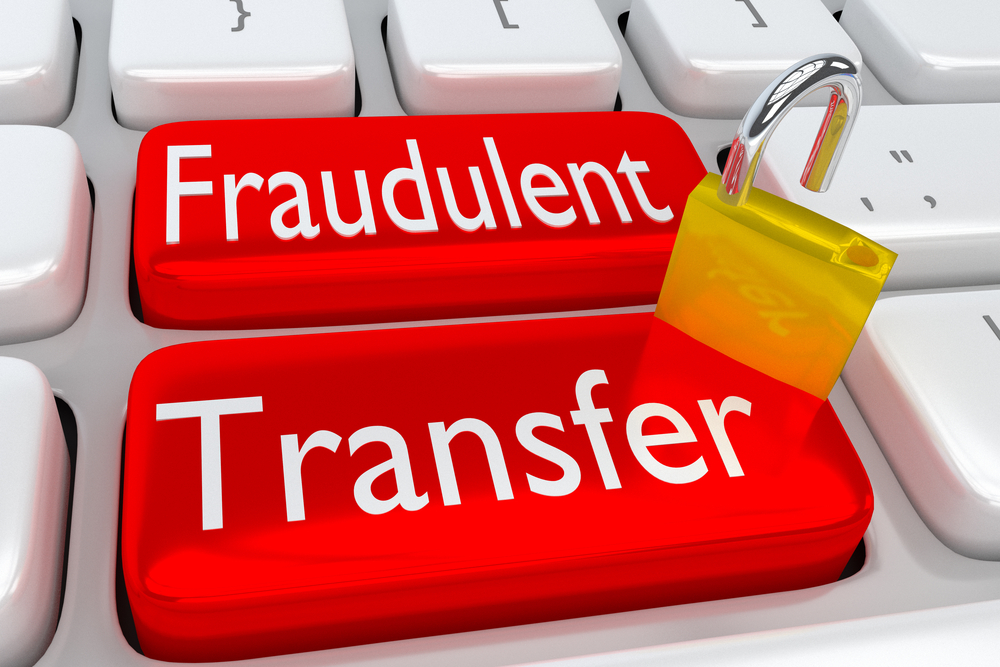 When businesses and individuals face substantial liability, they sometimes go to great lengths to avoid paying. Even if a claim has not been reduced to a judgment, acts to avoid collection can violate the laws of fraudulent transfer. When this happens and you are owed money, you need an attorney to help find concealed assets or undo fraudulent transfer to protect your rights. 
What Is a Fraudulent Transfer?
A fraudulent transfer or fraudulent conveyance is designed to frustrate collection of a debt. Fraudulent transfers are sometimes the subject of bankruptcy proceedings when a debtor transfers assets to prevent those assets from being subject to bankruptcy proceedings.  
Fraudulent transfers happen outside of bankruptcy as well. For example, in business litigation or other civil litigation, a defendant may quit claim real estate, assign property or rights to a family member or friend, or conduct "fire sale" transactions to an affiliate or insider. 
What Is Concealment of Assets?
Concealment of assets occurs when a person or business deliberately hides or transfers assets so that those assets can't be located by a creditor. Concealment of assets can also occur when a debtor refuses to provide the information necessary for the creditor to locate the assets. 
Your Rights After a Fraudulent Transfer
A law called the Colorado Uniform Fraudulent Transfers Act (CUFTA) helps protect victims of attempts to avoid collection. The law forbids transfers made with actual intent to hinder, delay, or defraud any creditor.
 
CUFTA prevents people and businesses from transferring their assets to escape liability. It also helps to hold them accountable for the money they owe. 
If someone owes you money, you may have rights under CUFTA to undo the fraudulent transfer, stop further transfers, and collect additional penalties against the fraudulent transferor. However, you need to act quickly due to the statute of limitations, which can be either one year or four years, depending on the case.  
If you think the statute of limitations may have passed on your claim, do not give up. Talk to an attorney about other options that may be available to you. 
Take Legal Action Against Concealment of Assets
If someone you know is attempting to hide assets to avoid paying a debt, a business litigation attorney may be able to locate those assets for you.
 
Get started by contacting the attorneys at Keating Wagner Polidori Free for a free consultation. Our Denver law firm is a top choice in Colorado for business litigation, prosecuting a range of issues, including fraudulent transfer and conveyance. Call 303-534-0401 or send us a message.