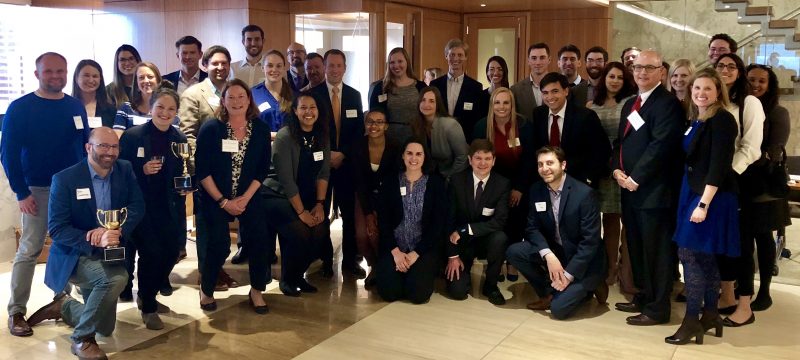 For the second year in a row, Keating Wagner Polidori Free was among the top law firms per capita whose associates donated to Colorado's Legal Aid Foundation. Aaron Goldhamer led efforts among the firm's associates, who were among the 40 firms that had 100% participation rate.
Keating Wagner not only led in per capita donations among small firms per capita, but also garnered the top nod for per capita donations among firms of all sizes. In total, the campaign across all firms raised nearly $40,000 for the nonprofit, which provides legal services to underserved and underprivileged groups. Aaron Goldhamer represented the firm at the annual recognition ceremony, where he received a trophy from Colorado Supreme Court Justice Brian Boatright.
To learn more about Legal Aid Foundation, visit their website, or to make a donation, click here.
Colorado Supreme Court Justice Brian Boatright with Aaron Goldhamer