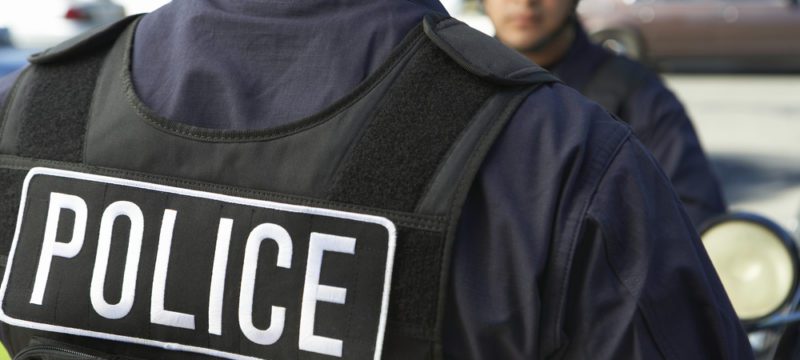 Since its inception in 1975, Keating Wagner has helped countless police officers who have suffered injuries in the line of duty. We have worked with peace officers throughout Colorado and continue to focus our practice on helping officers and their families. As an extension of this commitment, the firm supports two local scholarship programs funded by the Denver Police Protective Association and the Aurora Police Association. Both scholarships provide financial assistance to peace officers and/or family members pursuing higher education. We invite you to visit their websites to read more about the scholarships and offer your support.
Denver Police Protective Association, Scholarship Program
The Denver Police Protective Association can trace its roots back to 1908 when it began as a police fraternal association. The DPPA reports that it has grown to be the largest organization of police officers in Colorado, serving 1,450 members. Its scholarship program is unique as it applies to both dependents of members and to the members themselves to pursue higher education. The scholarship application is made available in the spring of each year with a June 1 deadline for final submission. In 2021, the DPPA Scholarship Program gifted $20,000 and two scholarships.
Aurora Police Association Charitable Foundation, Scholarship Program
Since 1972, The Aurora Police Association (APA) has provided key services to officers who work in Aurora, Colorado. There are over 700 officers in the Aurora Police Department who are supported by over 200 staff members. Through the APA's Charitable Foundation's Scholarship Fund, children and grandchildren of active Aurora Police Officers that have graduated from high school can apply for college funding to pursue careers or education in law enforcement.
Keating Wagner Law Firm Supports College Scholarships for Colorado Law Enforcement
Partner Larry Free has helped police officers with workers' compensation claims for many years, providing advice in some cases and representation where necessary. Larry has been on the Board of the Denver Police Association Scholarship Fund for many years. Larry and the Keating Wagner firm are proud to support police officers and their families.
Keating Wagner Attorneys Advocate for Injured Police Officers
For nearly three decades, attorney Larry Free has represented Coloradoans in workers' compensation claims. As one of the state's leading workers' compensation attorneys, Larry is a go-to for the police officers that are injured on the job. The Keating Wagner team helps injured officers maximize their recovery efforts by pursuing all available sources of compensation, including personal injury, workers' compensation, and their personal underinsured or uninsured motorist cover benefits.
For a free workers' compensation consultation for police officers injured on the job, call Larry Free at (303) 534-0401.