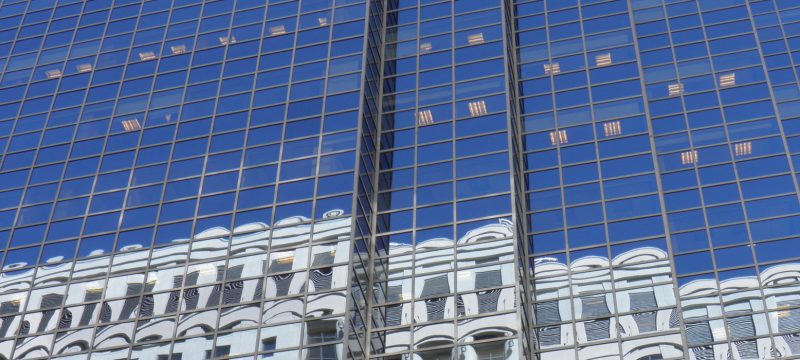 Zach Warzel, an attorney with Keating Wagner Polidori Free, recently won two Colorado Court of Appeals decisions that ensure plaintiffs in Colorado are fully protected under state law. In the first case, Grippin v. State Farm, Warzel and attorneys from Rosenbaum & Wootton prevailed on behalf of an injured client who argued that State Farm's underinsured motorist contract provisions restricted coverage to a narrower class of persons than permitted by Colorado's uninsured motorist statutes.
The Court of Appeals, in a published opinion, found that State Farm's policy definition of "resident relative," which required that a relative reside "primarily" with the first named insured listed on the policy's declarations page, violated Colorado public policy.  Because Colorado's UIM statutes require only that a relative "reside" with a named insured, and a person can have multiple residences simultaneously under Colorado law, State Farm's definition improperly limited statutorily mandated coverage and is void and unenforceable.  The case paves the way for injured plaintiffs to seek UM/UIM coverage under family members' policies, even if they do not "primarily" reside with the policyholder, but are found to reside with them in part.
In the second case, Casper v. Guarantee Trust Life Ins. Co., Warzel, along with Nelson Waneka and Bradley Levin from Levin Sitcoff, PC, opposed an appeal filed by Guarantee Trust Life Insurance Company, which argued that the $4.8M verdict obtained by Warzel at trial in this insurance bad faith case should be reduced to $50,000 due to the injured plaintiff's death nine days following the jury's verdict.  The insurance company argued that Colorado's survival statute mandated that tort damages (including the noneconomic and punitive aspects of the verdict) could not stand after the subsequent death of the plaintiff under the survival statute.
The case addressed the unanswered question under Colorado law of when exactly the death of a plaintiff triggers application of the survival statute.  The Court of Appeals, in a published opinion, ruled that once the merits of the case have been decided through a jury verdict, a plaintiff is entitled to a judgment and thus the action or claim for damages will not abate upon the plaintiff's death, even if a final written judgment has not been entered at the time of death.  The Court also ruled that an award of attorney fees and costs under C.R.S. § 10-3-1116 (Colorado's unreasonable delay/denial statute) constitutes "actual damages" for purposes of applying the State's statutory cap on punitive damages, and are the legitimate consequence of bringing an action to remedy an insurer's unreasonable conduct.
Finally, the Court ruled that Colorado insurance regulations may be used as valid, but not conclusive, evidence of insurance industry standards, and the trial court's jury instruction regarding one such regulation was not error where the company's advertising and marketing tactics were central to the plaintiff's claims.
To read the full opinion in Grippin v. State Farm, click here.
To read the full opinion in Casper v. Guarantee Trust, click here.