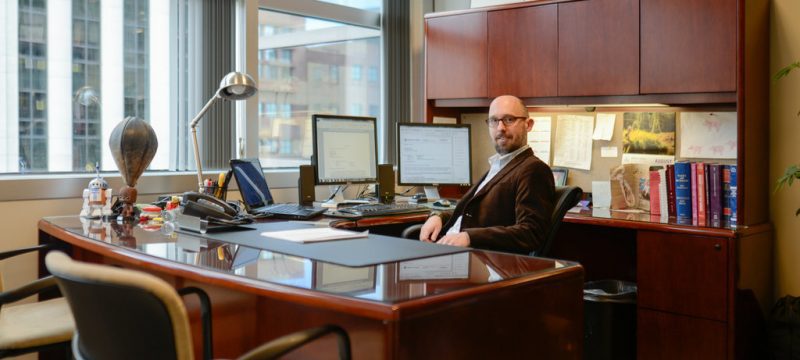 Keating Wagner Polidori Free is pleased to announce that Zachary Warzel has been elected partner, effective January 2018.
Zach dedicates his practice to representing individual and corporate policyholders in disputes with their insurers, and injured clients in complex personal injury cases.  Zach is recognized as one of the State's leading insurance recovery attorneys – notably, Best Lawyers' named Zach as the 2018 Lawyer of the Year in the area of Insurance-Litigation.  His work includes important victories in both State and Federal courts, including a $4.8 million jury verdict against a supplemental health insurance company and a $2.2 million jury verdict against a liability insurance carrier.
Zach regularly argues before the Colorado Supreme Court,  the Colorado Court of Appeals, and the U.S. Court of Appeals for the Tenth Circuit.  Other highlights include Zach's involvement in numerous institutional child abuse cases, aviation crash, premises liability, and brain injury cases, each resulting in multi-million dollar recoveries for his clients.
Outside the office, Zach serves as co-chair for the Colorado Trial Lawyers Association Insurance Bad Faith Committee. He also serves on the Board of Directors for CTLA – the state's largest specialty bar association. Through his work with the association and other legal organizations, Zach frequently lectures and writes on topics pertaining to insurance coverage and bad faith.
The firm welcomes Zach as our new partner.