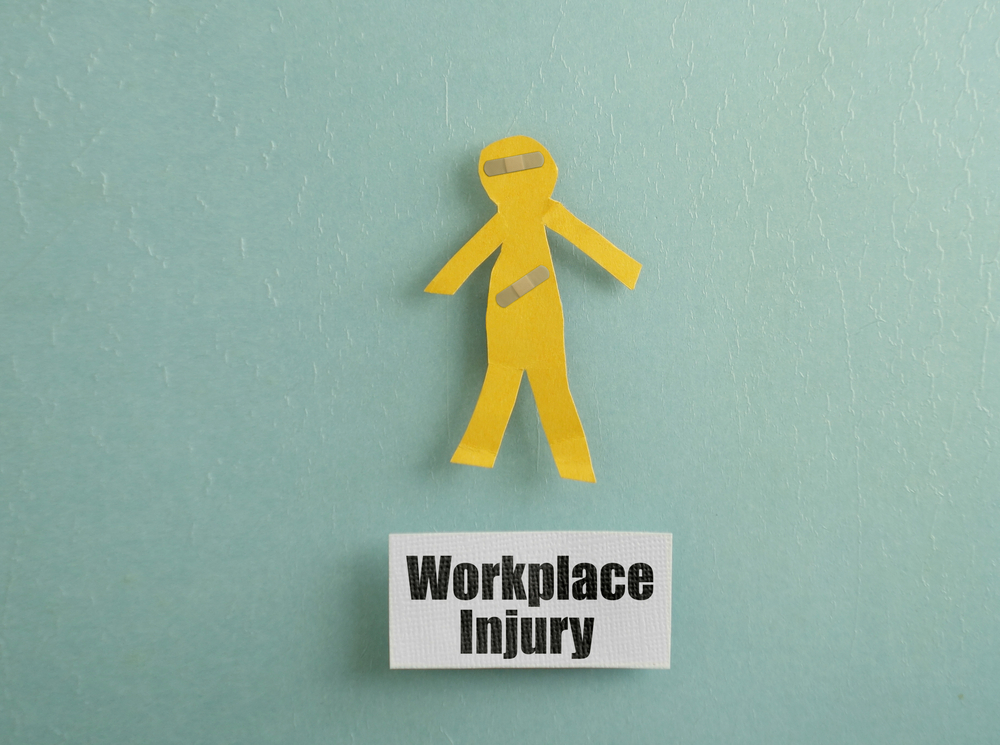 It's an unfortunate reality that workers who get injured on the job find themselves trying to navigate a complex web of rules and laws just to get the compensation they're entitled to. It's easy for injured employees to make mistakes along the way and end up costing themselves money. It's even easier for this to happen in what may become an adversarial process.
At Keating Wagner Polidori Free, our attorneys have handled workers' comp claims in Colorado for decades. Now, we want to share some of the common mistakes we've seen workers make, so you can avoid them if you ever get hurt on the job.
Mistake 1: Not Reporting the Injury to Your Employer
Colorado workers' comp law requires employees to report injuries to their employers, in writing, within four days. If you delay reporting, it's more likely that your company's insurer will challenge your claim. And, if you do get benefits, you could lose a day of compensation for every day of delay. For example, if you waited 10 days to report, you would lose six full days of benefits.  This penalty is not automatic, however, and you should seek legal advice if an employer or their insurance company tries to enforce it.
Mistake 2: Not Going to the Employer's Doctor
Almost all employers have designated providers – in many cases up to 4 — and you must go to the employer's provider unless the injury is so bad that you need to go to the emergency room. If you go to your own doctor, you could end up covering all your own medical expenses.
Mistake 3: Not Telling the Doctor Everything
Once you're in the designated doctor's office, don't downplay or hide any symptoms. Tell them everything you're feeling, even if you're not 100% sure it's related to the incident. For example, if you have a broken arm that's also causing neck pain, don't gloss over the neck pain. If you do, you probably won't get compensated for it.  Injuries, conditions and symptoms that are not reported will likely not get treated.
Mistake 4: Not Getting a Second Opinion
If you're not comfortable with the opinion of your employer's designated doctor, you may be able to get a second opinion through the system. You can always obtain a second opinion outside the workers' compensation system, but remember, you will likely have to pay the cost yourself. Second opinions are perfectly fine to seek. Doctors do make honest mistakes. It's also a sad truth that some doctors chosen by employers may do things like diagnose you without ordering all necessary tests in an effort to save the employer money.
Mistake 5: Trying to Navigate the Claim Yourself
Colorado workers' comp law has many important deadlines and procedures that must be followed if you want to get full compensation. Trying to save money by figuring everything out yourself can cost you in the long run. Workers are much better off seeking counsel from an experienced workers' compensation lawyer who can cut through red tape and move the claim forward.
Get a Free Consultation With a Denver Area Work Injury Attorney
With more than 40 years' experience helping injured workers, the lawyers of Keating Wagner Polidori Free know what it takes to make a workers' comp claim successful. We offer free initial consultations, represent injured workers throughout Colorado. You don't have to pay anything to talk about your case.
If you hire us, you won't pay attorney's fees unless we help obtain compensation for you. Call 303-534-0401 or contact our Denver office online to get started.