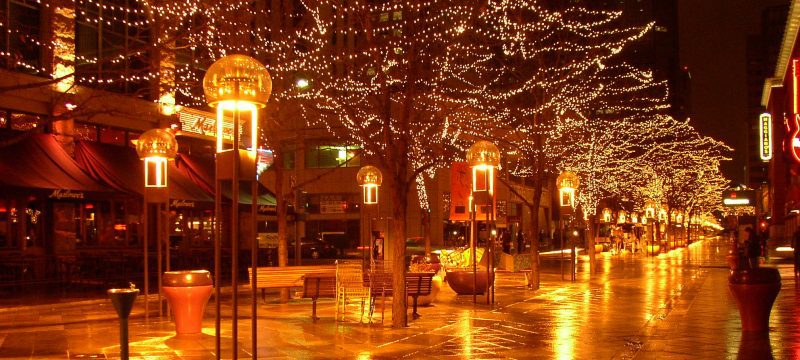 Veteran Aurora Police Officer William ("Bill") Pontious was an earnest and engaged guy, with a life-long commitment to public service , who friends and family say had an uncanny ability to make anyone he was talking to feel comfortable and fully at ease. Bill was affable, loyal, smart, kind, and funny: everything you'd want in a big brother, a law enforcement partner, or friend, they say.  Those words of praise do justice – but don't suffice – to describe a man whose untimely death left everyone grateful for the time they had, but wishing for more.
"He packed 100 years of life into his brief 51 years of living," his sister Diane said. "He didn't like wasting time."  And anyone who met him even once would agree that Bill did everything full of zeal and heart.
"Bill was a protector," Diane said. "He was a natural at law enforcement. He had a way of talking to people; he could talk to anyone and fit right in. The occupation fit him to a 'T.'"
Mike Holm, one of Bill's colleagues on the force, said that despite Bill's quiet demeanor, he learned to not be surprised by the number of people who Bill quickly converted into fast friends when they were out in public. And according to those who knew him best, once you fell under Bill's spell, you were friends for life.
Gregg Swanson, a lifelong friend of Bill's, whom he called "Pont," says that when he went off to play soccer for Boston University, Bill would frequently appear out of nowhere to cheer his childhood friend on.
"I remember leaving my apartment once to head to a game, and I opened the door to find Pont about to knock," Gregg said. "I asked him how he got up to Boston (from Connecticut) and he told me he'd hitchhiked."  That was Bill; spontaneous and supportive.
Bill dedicated his life to public service, working for more than three decades on a range of police forces. He graduated from the Connecticut Police Academy in 1984, and began his law enforcement career in Groton, Connecticut, Diane said.
After five years, Bill was ready to see different horizons, she said, and he worked his way across the country to start working on the Los Angeles Police Department.
"Bill was always looking for an adventure, in particular a work adventure," Gregg said. So it came as no surprise that Bill jumped at the chance to move cross country for a chance with the LAPD.
According to Gregg, Bill loved his time in a new climate, and he soaked up as much sun as he could. "I remember when I went to visit him once in LA, and he lived in Manhattan Beach, that we he had one heck of a time when Bill convinced me to put on his riot gear and rollerblade down Manhattan Beach," Gregg said.
Regardless of how stressful police work sometimes became, it never overwhelmed: Bill could always laugh and enjoy the moment and the company he was with.  He was also humble and always downplayed the importance of, and risks associated with, his chosen profession.
"He would rarely tell stories about law enforcement because he didn't want my mom to worry," Diane said. "But he came home frequently during his work in LA to visit us and to cheer on the Patriots."
Bill served with the LAPD during the LA Riots in 1992, but he jumped at the opportunity for a change when he saw that the Aurora Police Department was hiring in Colorado. He embraced his new home state with equal energy and excitement to his previous cross-country move.
Bill's passion wasn't limited to his work, however, and he took every opportunity to try a new adventure, to tackle a new challenge or meet someone new. The Connecticut native spent as much time as possible over his two decades in Colorado on the slopes, riding his mountain bike, paddle boarding or skateboarding, Diane said.
And his interest and enthusiasm for Colorado's outdoor benefits was contagious, Mike said. Whenever Bill wasn't working, he could usually be found on one of Colorado's many trails riding his mountain bike and exploring the region's outdoor offerings. During winter, Bill was often strapped into his snowboard barreling down the mountains.
"He was snowboarding before it was cool," Diane said. "When he started, skiers used to yell at him to get off the mountain, but he just loved the thrill."
Bill often convinced Mike and others to attempt new adventures with him.
Mike and Bill were frequent biking companions over the years. Most often the pair explored off road trails but they were known to use road bikes to take long, meandering rides throughout the state as well.
One year, after the Sept. 11 attacks, Bill got wind of a memorial bike ride that honored the fallen heroes of the terrorist attacks. The ride, called the Tour de Force, departs from New York City and winds through New England to Boston. It is also a fundraiser for the families of police men and women who are killed in the line of duty. It runs from Washington D.C. to New York, and annually draws more than 300 riders, who each must raise a minimum of $1,000 to participate. Riders regularly stop along the route in various towns to honor and recognize fallen heroes.
After Bill participated the first year, he convinced Mike and other riders from Colorado to organize a Western group of emergency responders who would travel east to ride.
"It is one of the most moving experiences I've ever had," Mike said. Over the period of a few years, Mike and Bill were able to expand the Western contingent to one of the largest group of participants.
Last year, the group rode in Bill's honor, and it included Diane and Gregg in the leg of the ride that wound through Bill's hometown. It was a moving experience for all involved, particularly as the group wound its way to the end of the ride.
"They all lined the street when I came through and clapped as I finished," Diane said. "They dedicated the whole ride to him, and when they presented a check for $5,000 to my mom and dad, there wasn't a dry eye around. It was an incredible experience."
To donate to the Tour de Force or to the Aurora Police Department's team, click here.