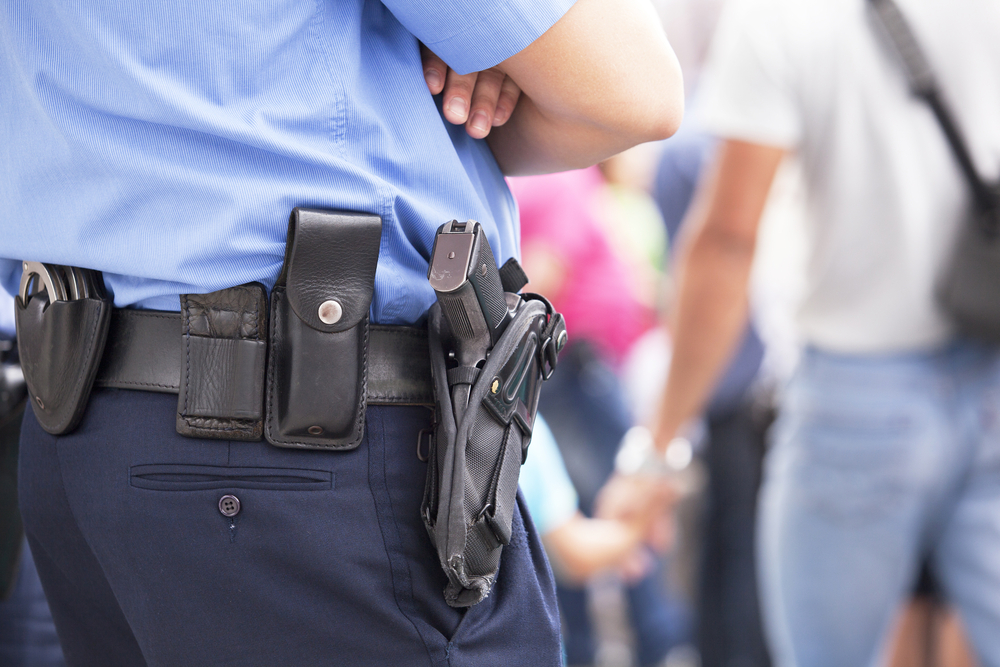 Law enforcement officers face inherent risks and dangers while serving and protecting their communities. Unfortunately, the job routinely puts them in harm's way: they can sustain injuries while carrying out their duties. In Colorado, police officer injuries are common, and it's essential to understand what to know and do if you or someone you know is affected.
In cases of a true emergency, seek Immediate Medical Attention: pre-authorization from workers' compensation is not required in truly emergent medical crises. Then, as soon as you can, report the injury to your employer (see below).
Report the Incident: In cases where emergent care is not necessary, promptly report your injury and seek medical treatment through your employer's authorized providers as soon as you can. If you are a police officer who has been injured in the line of duty, your health and well-being should be your top priority. Always seek medical attention for your injuries, even if they appear minor at first. Some injuries may worsen over time, so it's crucial to have a medical professional assess your condition thoroughly. Be sure to report all symptoms and not only those which are most severe. Prompt medical care not only ensures your well-being but also creates a documented record of your injuries, which can be essential for any legal or insurance claims. It is essential to report your injury or injuries to your employer as soon as possible. Some departments have reporting protocols and these should be followed, whenever possible. If you are uncertain where to begin, contact your supervisor or command staff and make certain that all injuries are documented in writing.  All employers will have forms available to get you started. Provide a detailed account of what happened, including any relevant information about the circumstances leading to your injury. Reporting the incident promptly ensures that there is an official record of the incident, which can be crucial if your employer contests a claim and you are forced into litigation.
Document, Collect, and Preserve: Document all the details surrounding your injury. This includes preserving information such as the date, time, and location of the incident, as well as the names and contact information of any witnesses. Take photographs of your injuries, if applicable, and keep copies of any medical records or reports related to your treatment. Review your medical records to make certain that your providers are reporting your symptoms and progress accurately. If you come across errors, get them corrected as soon as possible.  Disputes may later arise concerning the nature and extent of your injuries and you may also encounter situations where appropriate medical treatment is denied based on mistakes in your medical records.
Know Your Rights: As a police officer injured in the line of duty in Colorado, you have certain rights and protections. Take steps to familiarize yourself with the workers' compensation system and get answers to any questions you may have regarding the benefits you are entitled to receive. Consulting a lawyer is the best way to obtain this information and most lawyers who specialize in helping injured workers provide free consultations. Do not rely solely on information you receive from your employer and/or its workers' compensation carrier. In addition to workers' compensation, you may also have the right to pursue a legal claim if your injury was the result of someone else's negligence or intentional misconduct. Consult with an attorney who specializes in personal injury or workers' compensation law to understand your options and protect your rights.
Follow the Rehabilitation Plan: Recovering from a police officer injury often requires rehabilitation and physical therapy. It is essential to follow the prescribed rehabilitation plan and engage in any necessary therapies to aid your recovery. Adhering to your rehabilitation plan will not only promote physical healing but also strengthen your case if you need to pursue a legal claim or workers' compensation benefits.
Consult with an Attorney: Navigating the legal aspects of a police officer injury can be complex and overwhelming. Consulting with an experienced attorney who specializes in personal injury or workers' compensation law can provide you with valuable guidance and representation. An attorney can help you understand your rights, assist with filing necessary claims, negotiate on your behalf, and ensure that you receive fair compensation for your injuries.
In conclusion, Colorado police officer injuries are a serious concern that necessitate immediate action. Seek medical attention, report the incident, document the details, know your rights, seek emotional support, follow the rehabilitation plan, and consult with an attorney. By taking these steps, you can ensure your well-being, protect your rights, and receive the support you need during this challenging time. The workers' comp lawyers at Keating Wagner Polidori Free are here to answer your questions and help you with your next steps.