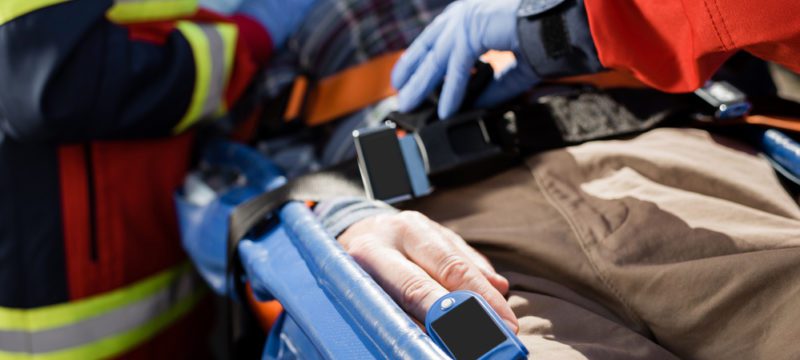 Some injuries suffered in car crashes or on the job are minor; think bumps and bruises and soreness that goes away in a couple of days. Other injuries have serious, life-altering effects that can last for many years and even a lifetime. These debilitating traumas are called catastrophic injuries.
Most states, including Colorado, do not have specific legal definitions for what qualifies as a catastrophic injury. Typically, an injury is catastrophic if it is difficult or impossible for the victim to fully recover and resume a normal life. In other words, it is a permanent injury that impacts the victim over the long term.

Examples of serious injuries include:

Traumatic brain injuries (TBI)
Spinal cord damage and paralysis
Loss of limb (amputation)
Serious burns and scars
Disfigurement
Organ damage
Multiple fractures
Loss of vision or hearing
Compensation for Catastrophic Injuries
If you suffer a catastrophic injury in a car crash, truck wreck, explosion or other incident caused by someone else's conduct or caused by a defective product, you may be able to pursue compensation from multiple sources.
You and your attorney will first look to insurance policies for compensation, whether from the at fault person's insurer, your own insurer, or both. Because catastrophic injuries cause so much harm, insurance policies may not cover all the costs and an injured person may consider filing a lawsuit against the party who caused their injuries..
In Colorado, a successful personal injury claim allows you to obtain compensation for things like past, present and future lost wages and medical bills. These are known as economic damages.


Personal injury claims also allow you to recover compensation for hard-to-calculate, non-economic damages, such as past, present, and future mental and physical pain and suffering, emotional distress, inconvenience, and the loss of quality of life.
Most importantly, when catastrophically injured, a personal injury claim includes recovery for "physical impairment" damages, which are loosely defined as the loss of the function of a body part. Physical Impairment damages are those which keep you from returning to your former way of life.
Very often, the pain and suffering aspect of your injury, and your physical impairment damages, lead to substantial monetary awards to compensate for these intangible and permanent losses.
In the Workplace
If you suffer a permanent injury in the workplace, your case will enter Colorado's complicated workers' compensation system. In Colorado, workers' compensation is the "exclusive remedy" for employees who suffer work-related injuries. Employees can only open a workers' compensation claim with their employer and cannot bring an additional personal injury claim against their employer.
But you can still bring a personal injury claim against a third party who may have caused your injuries at work. For example, if a police officer is in the line of duty and is injured by a drunk driver, he may bring a workers' compensation claim with his employer AND bring a personal injury claim against the drunk driver.
In catastrophic injury situations, workers' comp usually covers:
medical care
lost wages
temporary and permanent disability benefits
Injured workers should always speak with a qualified workers' comp lawyer before taking action on their own claims.
Get a Free Consultation With a Denver Personal Injury Lawyer
If you or someone you love has suffered a permanent injury, please don't hesitate to ask for an attorney's perspective. At Keating Wagner Polidori Free, we offer a no-cost initial consultation. To arrange your free consultation, send us a message.
---