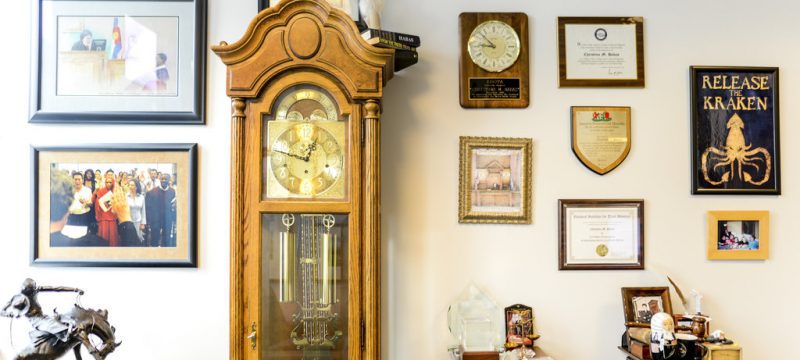 Keating Wagner Polidori Free is proud to announce that 5280 Magazine recognized five Keating Wagner attorneys as part of their annual Top Attorney list, which honors attorneys across a 7-county metro area from 50 different practice areas. Included in this year's list are Randy Barnhart, Larry Free, Christina Habas, Mike Keating, and Zachary Warzel. This year's list, which was the magazine's seventh annual distribution, included more than 500 local attorneys who were recognized for their excellence in a range of practice areas.
Mike Keating was recognized for Personal Injury Law along with Christina Habas and Randy Barnhart who were additionally recognized for Civil Litigation and Insurance Law, respectively. Zach Wartell and Randy Barnhart were both recognized in Insurance Law.
This year's list was compiled across 50 specialties and surveyed more than 17,700 attorneys. It was further based on input from the Colorado Bar Association, attorneys, and area law firms. The magazine independently verifies every lawyer's pertinent information (name, phone number, office address, website, etc.). And it additionally sends the list to the Colorado Supreme Court's Office of Attorney Regulation Counsel to check for disciplinary and licensing issues—meaning all attorneys on the list are currently in good standing with the state. 
Learn more about 5280's Top Attorneys list and the publication here.