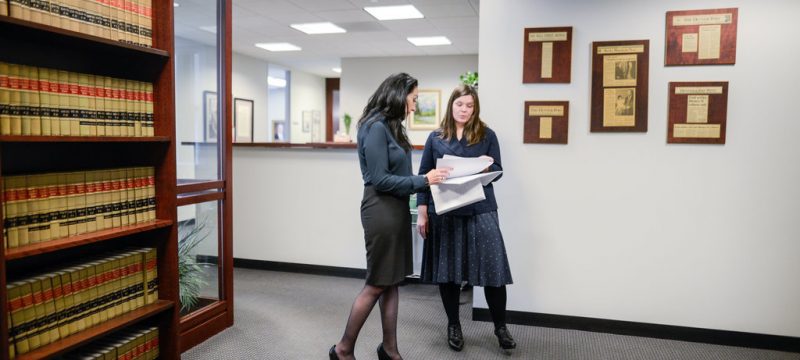 Keating Wagner Polidori Free is pleased to announce that it has promoted Melissa Sullivan to a shareholder, effective January 1, 2021. Melissa is an excellent attorney who has demonstrated an unwavering commitment to aggressively and successfully protecting the rights of clients, and we are thrilled to welcome her to the shareholders where she will continue to dedicate her practice to representing our clients in a full range of disputes.
Melissa has a passion for helping people understand and navigate their claims.  She focuses her practice on representing plaintiffs who have been seriously injured as a result of motor vehicle collisions, defective products, or premises liability.  She also has a background in trusts and estates and probate administration, and at Keating Wagner Polidori Free, she has assisted clients with probate issues that require court intervention or litigation.
Melissa graduated from law school in 2007.  She initially focused her practice on estate planning and probate administration.  In 2014, she joined Keating Wagner Polidori Free to pursue her commitment to helping injured persons and other clients who have claims that need to be negotiated or litigated.  Melissa enjoys seeing clients through all phases of their cases, and she has a depth of experience in all stages of litigation in both state and federal courts. Since joining the firm, Melissa has become an active member of the Legal Aid Foundation.
Before becoming a lawyer, Melissa was a math teacher. She earned her undergraduate degree summa cum laude in secondary education from Temple University in Philadelphia, Pennsylvania, and she taught middle school and high school mathematics in South Carolina and Illinois. She earned her law degree, named as the top student in her class, from University of Denver Sturm College of Law.
About Keating Wagner Polidori Free
Keating Wagner Polidori Free is a top-rated personal injury firm based in Denver, Colorado. The firm's attorneys have won some of the largest jury verdicts in the state, and the leading attorney ranking publications consistently include them among the top personal injury attorneys in the area. Please visit www.keatingwagner.com for more information.