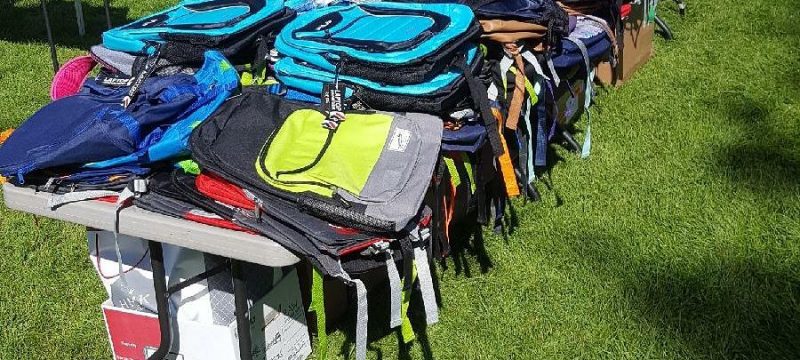 Attorneys from Keating Wagner Polidori Free, led by Lidiana Rios, recently helped facilitate a donation of hundreds of backpacks to Denver Kids, a local nonprofit. Lidiana, who serves on the organization's Young Professional Council, organized the donations in just three weeks after the organization was left without a sponsor for the event. Last week, Denver Kids held a barbecue for hundreds of Denver students who were able to pick up backpacks and school supplies for the coming school year. Lidiana and other volunteers were on hand to help hand out the packs and meet with students from grades kindergarten to high school.
Denver Kids supports Denver Public Schools students, grades K-12, who face the personal challenges of higher risk environments to successfully complete high school, pursue post-secondary options, and become contributing members of the community. The firm has worked with Denver Kids on a series of events throughout the year including a school supply drive and a career panel.
Learn more about Denver Kids here.