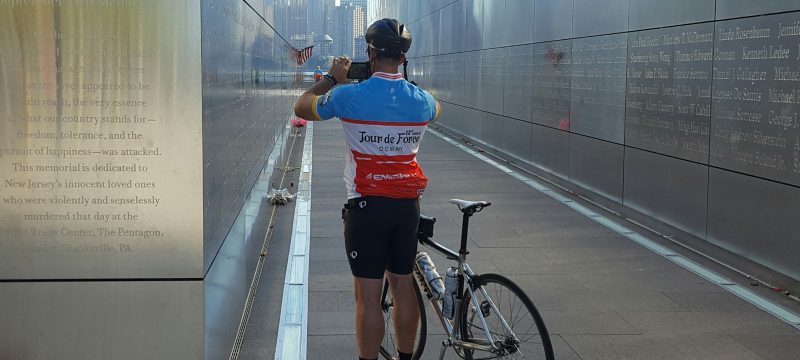 Keating Wagner is proud to sponsor a Colorado contingent of riders heading East as part of the annual Tour de Force bike ride. The event, held annually to commemorate and honor those police and public service members killed in the line of duty on Sept. 11, will feature hundreds of riders from across the country. The riders also honor those killed in the line of duty each year.
Keating Wagner has proudly sponsored riders from Colorado for the last few years, and this year's contingent includes officers from both Denver and Aurora's Police Department.
One participant who is making the trek East this year and works with the Denver Police Department said that last year's ride "was one of the most powerful experiences of my life." It's a sentiment most who experience the ride can share. Colorado's group of riders has been attending the event since its inception, in part due to an Aurora Police Officer who had ties to 9/11 first responders. That officer, Bill Pontious, was killed in the line of duty a few years ago, so his colleagues from Aurora and beyond have continued to ride in his honor.
This year's ride will start in New York at Yankee Stadium and will end four days later in Boston outside Fenway Park. Riders with ties to police departments across the country will ride hundreds of miles together, with the support of teammates and volunteers who turn out to cook meals, fix broken equipment, and otherwise help riders along the route.