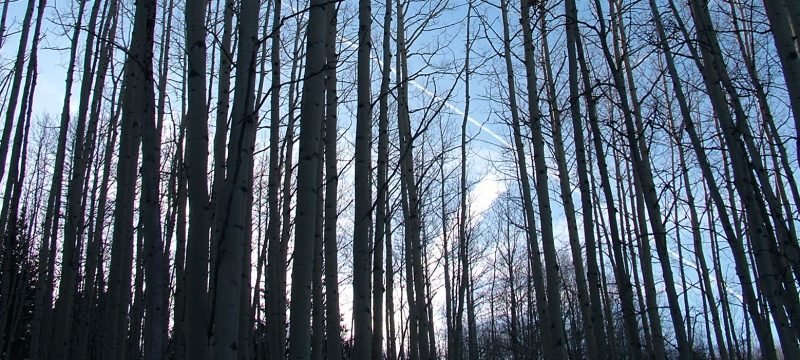 Each September, as the days are getting shorter and the nights cooler, thousands of police officers and their supporters make a pilgrimage to the East Coast with their bicycles. There, they come together and ride nearly 300 miles in honor of those who died on Sept. 11, 2001. The four-day ride, known as The Tour de Force, is also a fundraiser for families of police officers killed in the line of duty, nationwide.
Teams pour in from across the country to make the trek along the eastern seaboard, which in years past has included rides from The Pentagon to Ground Zero. This year, as in many past, one of the teams hailed from Colorado. Composed primarily of officers from the Aurora Police Department, for the past few years these dedicated public servants have been riding to honor one of their own, Bill Pontious, a career law enforcement officer who had organized teams for the Tour de Force for many years.
Bill, whose story can be seen here embodied everything that the Tour de Force represents: duty, honor, friendship, and fun. While Bill's untimely death might otherwise have cast a pall over this year's event, in his honor this year's contingent was the larger than ever and those riding in his absence claim to have felt his presence every step of the way.
"The ride will always be different without Bill," said Mike Holm, a fellow Aurora police officer and longtime colleague of Bill's who helped him organize the race for years. "He was fun to hang out with." And while the ride this year was "great" according to Mike, it was difficult to do without his former friend and colleague as part of the group.
The ride this year was slightly different than years past, Mike said. The course began in Jamica, New York, which is next to JFK airport and then winded its way through Brooklyn, which was new territory for the riders.
This year, the riders honored two officers, Wenjian Liu and Rafael Ramos, who were killed in December of 2014 while sitting in their squad car in Brooklyn during a routine evening patrol. Authorities believe that the man who shot the officers specifically targeted them because they were in police uniforms.
"We went to the 84th Precinct where the officers [Liu and Ramos] worked. We did a ceremony and presentation to their families. We then rode through the streets of Brooklyn to the intersection where the officers were murdered and stopped for a moment of silence. It was moving," Mike said.The riders also stopped in the 105th Precinct this year, where officers did a presentation to the family of Office Brian Moore, who was killed in the line of duty in Queens this year.
After the presentation Mike and others met NYPD Chief of Patrol James O'Neill. "He was in a Tour de Force jersey and had ridden his bike with us from the start, about 2 hours of riding," Mike said. "I thought it was cool that the head of a 40,000 officer department would do that."
A new group member
Mike and others from the Aurora Police Department were joined this year by Bill's sister, Diane, who trained all summer long for the event, as well as a handful of Bill's friends. Among the additional riders was Bill's high school friend Gregg Swanson, and Gregg's friends Joe Mooney, Scott Erricson and Andy Walker.
Diane trained on Bill's former road bike, and she said that an anonymous donor bought her a carbon fiber bike that she used during the race.
"All of the stars have aligned to make this happen," Diane said, before the race. "I have developed great friends in people like Gregg and Mike in Bill's absence, and I recognize that the true character in people comes out in times like these."
"I rode with Bill's sister Diane quite a bit," Mike said. "She was so excited to ride at the start the very first day! She didn't ride the entire time, but she was also able to help with taking pictures throughout the ride."
Diane, who is a professional photographer, led the group for the start of ride on Day 3. The course that day chartered a route through Mystic, Connecticut, which is very close to Bill's hometown of Waterford. Bill and Diane's family came out in force to cheer the riders on, and it was another moving experience in this year's event, Mike said.
Waterford even sent a contingent of riders for that day including Gregg and his friends. While none of the Waterford group are police officers; they all rode in honor of Bill and together the group raised close to $30,000 for the Tour de Force.
"I tell people all the time, do it for Pont," Gregg said. "Go do something you've been telling yourself you'd do for the last 3 years. Take the trip. Go out on a date. Go for a ride. Do it for Pont."
Even as the riders were returning home, many of them were already thinking of next year's ride. "We're all looking forward to next year," Mike said. "It looks like the course will be from Washington DC to NY."
To learn more or to make donations to the Tour de Force, click here.
Mike Holm and Diane Boas (Pontious) after a day of riding.
Riders from the Colorado contingent, standing from left to right are Shane Ellison, Amy Skirnick, Nicole Weiffenbach, Mike Holm, Chris Eckstadt ,Nicky Grooms, John Gonzales, Erik Swanson, Mike Pitrusu, Dave LeClaire, Chad Burns, Laura Judge, and Diane Boas (Pontious)
The crowd gathers outside the police station at the 84th Precinct where officers Ramos and Liu were honored.
The entrance to the 105th Precinct where officer Moore was honored.